Our team has organized a series of traveling exhibitions presenting the works of American, Brazilian, and Greek artists, as well as paintings by children from Georgia, on the theme: "The Environment: Common Good - Common Responsibility." The purpose is to gather and present works of art that reflect artists' visions of environment and responsibility.
The first two exhibitions are taking place in Greece: the first started on August 23, on the island of Syros, and the second will be shown in the city of Ioannina, in the north of Greece, in November 2007.
These same works of art will then be sent to Brazil and a third exhibition will be organized by the Brazilian committee for the Charter of Human Responsibilities in May 2008.
A constant in the Charter team: get children involved!
There are 28 artists participating in the exhibitions in Greece: 18 Greek artists, 2 artists from the USA, and 8 artists from Brazil.
There is also a series of paintings by children from Georgia, a special part of the exhibition.
Through this series of exhibitions, as well as through parallel events (publications, video screenings, debates, Web pages displaying the project), we are seeking to raise public awareness in general and to give a wider reach to our project on responsibility.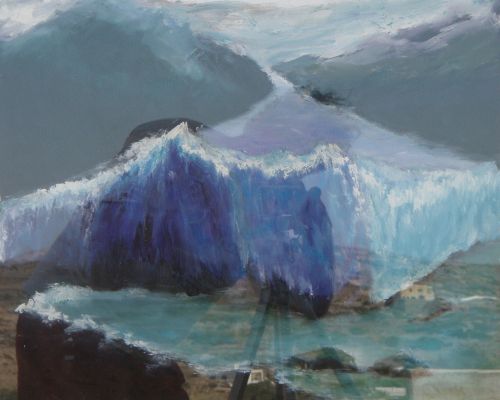 In these pages, there are reproductions of the works of art, the artists' statements and their biographies in two languages, English and Greek (a French version is being prepared) along with the artists' pictures.
This is all also available on the Web site of the World Network of Artists in Alliance.
The presentations attest to a variety of conceptions, but also a to a profound unity.
And if you can't actually go to the shows …
So far, we have published the invitation to the exhibition (a page marker), the exhibition poster and its catalog, a CD-ROM including presentations of the artists, their work and introductory texts), as well as postcards of some of the artists' works.
By the time of the second exhibition, we have planned to publish more postcards, as well as to have the catalog of the exhibition printed (with pictures and texts) - this has just received sponsorship and we waiting for it to materialize.
We are very happy to have this opportunity to work on such an inspiring project - which, in fact, was an idea of the Brazilian team.
Our objective is to continue with this project next year, if everything goes well, and to involve more artists from more countries. As a first stage, we are at the moment in contact with teachers from the School of Fine arts in Florence, Italy, who are interested in participating in the project.
Paintings by:
Eirini Tsiraki - Greece (above right)
Konstantinos Pantelakis - Greece (above left)
Inna Cymlich Janse - Brazil (middle)